Whole Foods employees work late on eve of Amazon takeover, prepping to lower prices
Amazon's influence on Whole Foods has begun.
Whole Foods employees were working late Sunday at multiple stores to prepare for their own "Day 1" as part of Amazon. Lower prices are the first of many changes Amazon is planning to make after completing its $13.7 billion acquisition of the upscale grocery chain Monday.
Amazon last week announced that starting Monday, it will lower prices of items at Whole Foods like organic bananas, brown eggs, salmon, ground beef, and more. It's a quick and potentially impactful move given that Whole Foods is traditionally known for its high prices, earning it the sassy nickname, "Whole Paycheck."
Workers gathered in big groups...(more)
Optima Kierland is already 95% leased, Posted by AZRE
Ascentris and its development partner, Optima, announced today that the partnership's 7160 Optima Kierland apartments in North Scottsdale reached 95% leased. The 10-story, 150-unit tower, located adjacent to Kierland Commons shopping center, delivered in May 2017. The grand opening of the leasing center occurred, and preleasing began, in February 2017.
7160 Optima Kierland represents the pinnacle of luxury for-lease apartments
in the Scottsdale market. The building includes a full-service fitness center, rooftop pool, sauna, basketball court, and media center. The rooftop pool features an elevated, negative-edge deck that allows for some of the best unobstructed views in North Scottsdale. In addition to the upscale amenities and interior finishes, the building features a glass facade and oversized balconies with hanging gardens and commands some of the highest rental rates in the Phoenix market.
"The rapid lease-up of 7160 Optima Kierland, at rental rates in excess of proforma, is a testament to the quality and uniqueness, of the product that Optima builds," said Ascentris Managing Director Dan Cohen. "Optima Kierland provides a truly differentiated living experience for its residents, at a location that is second to none in North Scottsdale," continued Cohen.
In December 2015, the Optima and Ascentris partnership purchased the site for 7160 Optima Kierland, which represents the first phase in a three-phase, master planned development on the 9- acre site that Optima purchased in 2015. Located immediately adjacent to the apartments is 7120 Optima Kierland, a 12-story, 220-unit luxury condominium tower that will feature an upscale amenity package and customizable finishes in each unit. Construction of the condo tower, which is owned by another partnership between Optima and Ascentris, began in early 2017. 7120 Optima Kierland is 70% pre-sold, with first units scheduled to deliver during 1Q-2018.
Housing demand fuels land sales in Greater Phoenix, by AZRE
The pace of land sales in Greater Phoenix has picked up during the first half of 2017, fueled by demand for housing and strong fundamentals in the commercial development industry. This is according to a mid-year report produced by Colliers International in Greater Phoenix. You can read the entire report by clicking Here.
Please reload
V.P. Commercial Development
​
​
​
​
​
​
​
​
​
​
​
​
​
Jim Higuera is the exemplary real estate professional. Mr. Higuera is a 5th generation Arizona native with more than 30 years' experience in Residential and Commercial real estate. He possess all aspects of site selection, land development, construction management, roadway infrastructure, and underground utilities. Few people understand the local real estate market better than Jim.
Mr. Higuera started as a Project Superintendent moving on to Purchasing Agent, Project Manager, and VP of Land Development. He has acquired vast knowledge and experience in construction projects on the Local Government, County, State and Federal levels.
Has been general contracting license qualifying party for Beazer Homes of Arizona, Capital Pacific Homes of Arizona and VP of Land Development for United Homes of Arizona.
Although his service to the community development begins with real estate, it certainly does not end there. Mr. Higuera served 5 years with the City of Glendale Building Safety Commission and two years as their chairman.
As the owner of Arizona Sun Development LLC, Mr. Higuera has constructed high to mid-range custom homes, hillside development, school districts additions, and managed construction projects for local and Canadian investment groups.
Mr. Higuera also maintains vital relationships with officials throughout the local city, state and county municipalities, tenant relations and has extensive knowledge in maintenance of major building systems and codes. Jim has a background in commercial and residential construction and has utilized that experience to make a seamless transition into real estate sales, leasing and management.
As Gimlet Realty's V.P. of Commercial Operations, very few have the experience, the knowledge, and the commitment that Jim Manicure can offer. He may be reached at Jim@GimletRealty
A few of Mr. James "Jim" Higuera's accomplishments:
Managed construction of new second story motel addition from start to completion.

Construction of two facilities for City of Glendale Parks and Recreation.

New recreational building for Marine Corps Air Station in Yuma, AZ.

Development of Arizona and Red Dog Ranch hillside Projects Cave Creek, Az.

Improvements for Tucson Federal building.

Improvements for the Port of Entry in Douglas, AZ , Nogales, AZ, and Palo Verde Nuclear Power Plant.

Roadway modifications for the City of Peoria, Chandler, Gilbert and Fountain Hills Az.

Landscape construction of the ADOT / Maricopa Flood 303 outfall project.

Over 1000 New Single Family,& Custom homes built

Nearly a million square feet of Commercial & Retail construction
Please reload
Restaurants
Office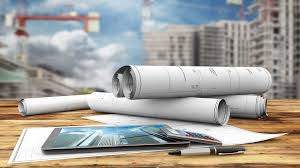 Tenant Improvents
Retail
Buyer/Tenant Representation
Investments
Construction
Landlord/Seller representation
Office - Retail - Industrial - Vacant Land - Mixed Use - Investments
Commercial and Residential Real Estate
623.296.2325 - Jim@GimletRealty.com